Mi-Plan assists you by illustrating the impact of the choices that you are considering on  your investment plan. It provides a framework for you to visualize your investments performance going into the future.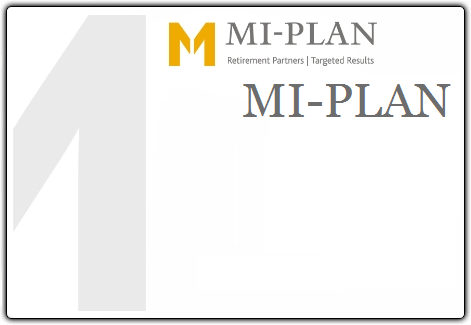 The home page of the Mi-Plan application has  everything you need get started. Updates and news regarding the Mi-Plan application are displayed on the home page.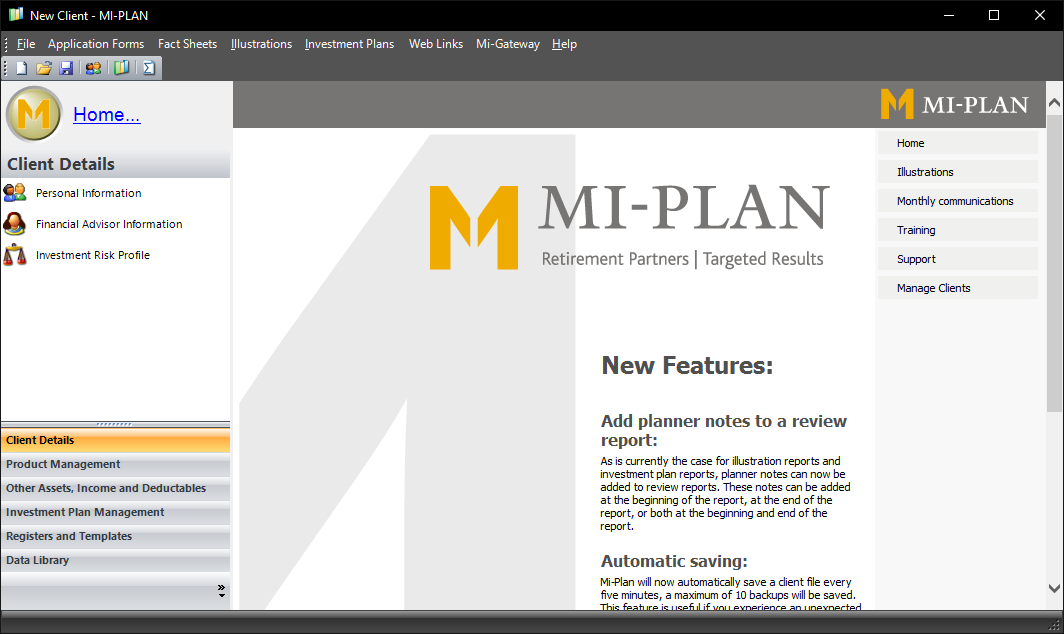 Mi-Plan desktop application features can be broken down into the following:
Client Details – You can create a new client investment plan by selecting the "Create a new file" icon and adding the client's details. A spouse can also be added to the client but is not required. 
 Product Management – In the Product Management section you will be able to add the client's investment products. As you add an investment product and edit its details, you will be able to see a visual representation of the product's projection into the future. 
Other Assets , Incomes and Deductibles– Additional Incomes, Assets and Deductibles can be included in this section. Here you can add other investment types that are not available in Product Management section.
 Investment Plan Management – An Investment Plan allows you to create an overall view of your Illustrations, Other Assets and Investments.This allows you to have a big picture view of all your investments.
Registers and Templates – This allows you to customize Mi-Plan reports as well as to create templates. This is a time saving tool when creating multiple illustrations based on the same underlined data.
Data Library – This is the underlined financial data that Mi-Plan uses in its calculations.This section also includes a history of inflation values and JSE indices. 
For an in depth tutorial on how to create an Investment Plan and Investment Summary Report in the Mi-Plan Windows desktop application click here.